Teaching and Learning Lunches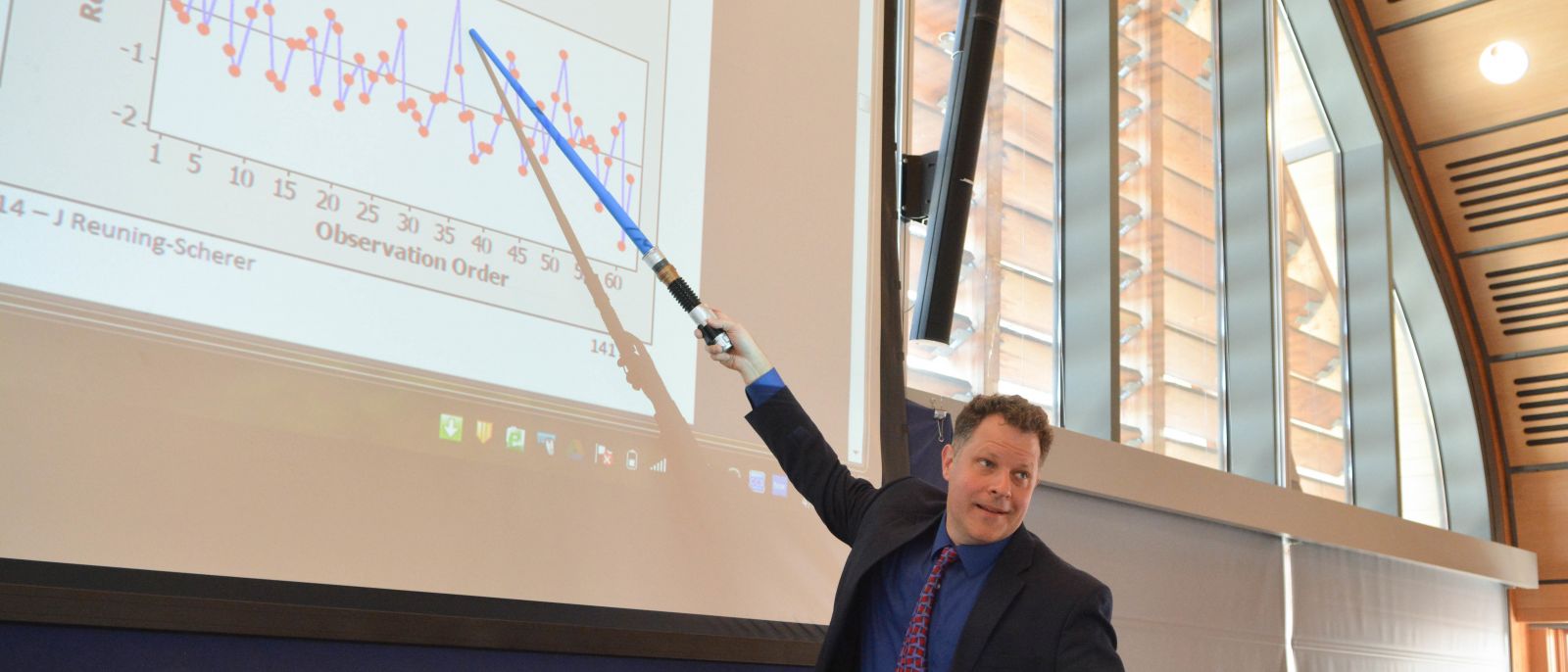 Engage in thought provoking discussions with colleagues over lunch. Each discussion will highlight a different topic from the Social Sciences, Humanities, and Sciences. Lunches will explore assessment, evaluation, technologies in the classroom, active learning strategies, and more.
Register for lunches via Yale Connect, powered by OrgSync.
Questions? Please contact Elizabeth Luoma, Assistant Director, Faculty Teaching Initiatives (elizabeth.luoma@yale.edu). 
Past Events in this Series
Title
Event Topic
Time
Bringing Students to the Sources: Teaching with the Archives with David Engerman & Bill Landis
Teaching with the Archives
Tuesday, February 25, 2020 -

12:30pm

to

1:30pm

Using Poll Everywhere in the Classroom with Jutta Joormann
Wednesday, December 11, 2019 -

12:30pm

to

1:30pm

Teaching with Cases: Discussion and Facilitation with Rodrigo Canales
Monday, October 28, 2019 -

12:00pm

to

2:00pm

Recording Dynamic Lecture Content with Jonathan Reuning-Scherer
Wednesday, October 9, 2019 -

12:30pm

to

1:30pm

Talking with students about race, class and educational privilege: notes from a work in progress with Mira Debs
Thursday, April 18, 2019 -

12:00pm

to

1:00pm

Using Perusall in your course with John Hall and Orit Yeret
Using Perusall in your course
Wednesday, April 10, 2019 -

12:00pm

to

1:00pm

"Teaching Pain: Handling Emotionally-Laden Topics in the Classroom" with Carolyn Roberts
Tuesday, March 26, 2019 -

12:00pm

to

1:00pm

"Course-based Undergraduate Research Experiences in Biological Anthropology" with Eduardo Fernandez-Duque and Margaret Corley
Wednesday, February 13, 2019 -

12:00pm

to

1:00pm

"Responding to Student Course Evaluations: A Case Study" with Charles Bailyn
Wednesday, February 6, 2019 -

12:00pm

to

1:00pm

"Abandoning fivepagepaperese. Advocating 'plastic projects'. Teaching what's worth knowing" with Shawkat Toorawa
Wednesday, January 30, 2019 -

12:00pm

to

1:00pm