We are delighted to share highlights of the 2021-2022 academic year. This time was marked by a still-bumpy road back to on-campus education, but our resilient and creative staff met the evolving needs of faculty and students. We celebrated a gradual return to our on-campus home, reuniting and  reinvigorating the space by welcoming the Yale community back to this hub of educational excellence.
In the pages that follow, we hope our commitment to advancing teaching and learning excellence at Yale sparks your interest and inspires new ideas. Come by the Poorvu Center to be part of the ongoing conversation.
Please download the Poorvu Center 2021-2022 Annual Report (PDF).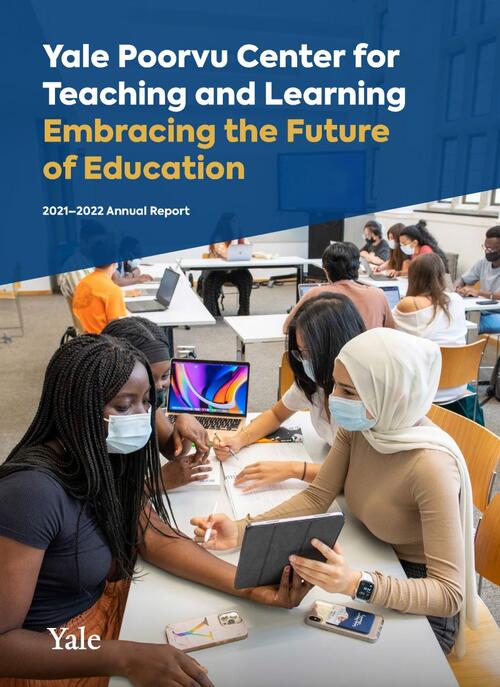 Downloads