Who We Are
We are a community of undergraduates, graduate students, and faculty who offer workshops and individual consultations on the most effective approaches to academic work. The methods we suggest are based both on current educational research and on our experiences as students and teachers at Yale. Our goal is to help students be active, passionate, and empowered learners ready to meet the academic challenges of Yale. 
Peer Mentors
Friendly and empathetic Yale students who have been through many of Yale's challenges, and have been trained to mentor other students navigating the same kinds of challenges.
 
Staff
Friendly and empathetic Yale staff members who aim to help all Yale students–inclusive of background, identity, interests, and experience–understand the mindsets, habits, and resources that will allow you to find the most satisfaction and meaning in your academic work at Yale. You may reach out to us directly at any time.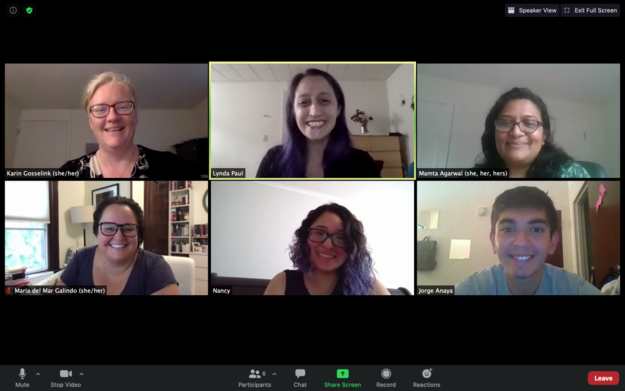 Questions about Acacemic Strategies? Contact Karin Gosselink, Academic Strategies Program Director, at karin.gosselink@yale.edu, or Lynda Paul, Academic Strategies Program Assistant Director, at lynda.paul@yale.edu.