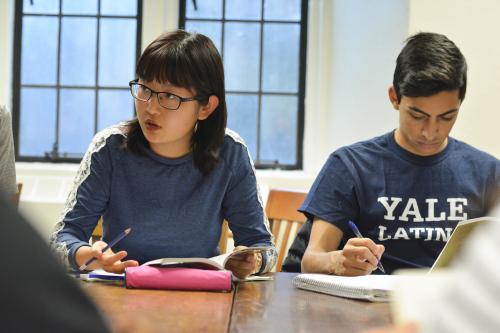 The Yale CTL will offer academic support to Yale undergraduates with its new Academic Strategies Program this fall. The program provides information, workshops, and individual coaching to Yale College students on the skills and strategies central to becoming active, empowered learners in their academic life.
The Program's webpage will provide a comprehensive list of tutoring and other academic support programs available to undergraduates, including detailed descriptions and guidance for accessing each program. The interactive workshops will build "soft skills" that are necessary for academic success but that are not directly taught in class.
The workshops will be led by trained peer leaders from our staff of six undergraduate and two graduate students. The CTL also will develop additional workshops in response to student, faculty, or staff requests.
Workshop topics may include:
time management
working with faculty
managing a heavy reading load
strategies for tackling problem sets
making the most of a seminar (including reading and class discussion techniques)
making the most of a lecture (including note-taking and exam strategies)
study strategies for midterms and finals
Peer academic coaches will be available to help individual students develop and adapt strong academic strategies for their particular learning styles. Coaches will focus on helping students implement effective study strategies in their day-to-day academic work.
For more information, questions, or to schedule a workshop for students, please contact Karin Gosselink, CTL Academic Strategies Program Director.