Please check out our most updated website here!
https://poorvucenter.yale.edu/undergraduates/academic-strategies-program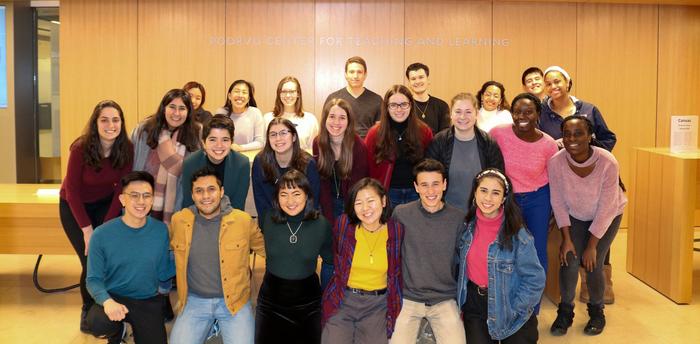 Our Mission
Welcome to the Academic Strategies Program!
Our mission is to help all Yale undergraduates become active, empowered learners in their academic lives at Yale. Through peer academic mentoring and interactive workshops, we hope to provide you with the tools to help propel you towards your goals.
Fall 2020 Information and Events
Navigating November and December 2020
See our week-by-week guide for the end of the semester to help you set priorities and accomplish your goals.
Spring 2021 Course Selection Resources
Spring 2021 Course Selection Brainstorming Handout
Ease Into Spring 2021 Bluebooking with Academic Strategies Mentors
Join us on Sunday, November 29, from 2:00 pm - 3:30 pm to talk with our ASP mentors about your Spring 2021 course selection process.
College Transition for First-Years: Information, Workshops, and Videos
Sign up for our newsletter, our Essentials for First-Years and other workshops, and watch our series of videos by junior and senior Academic Strategies Mentors with key advice for how to approach the first few weeks of college.
For all Yale College undergraduates: Sign up for a Peer Mentorship Group
Want to stay connected with others in your class year and area of academic interest? Sign up for our Academic Strategies Peer Mentorship Groups. Groups will meet biweekly starting the week of September 14th. Sign up by Thursday, Sept. 10 for priority placement. 
Our workshops help you identify approaches and practices to help you work through the challenges presented by Yale's rigorous courses. We offer over 20 workshops, including time management, strategies for seminars and lectures, critical reading in STEM, social science, and literature, exam study strategies, and cultivating faculty mentors. 
Meet 1-1 with an Academic Strategies Mentor
Want to set up a weekly schedule for your work? Have questions about adjusting to online learning? Meet 1-1 with an Academic Strategies mentor. Email us at academicstrategies@yale.edu to be matched with a mentor.
First Year Course Selection Handout and Video Guides (use Google Chrome as your browser to access videos)
A Process for First-Year Course Selection - Handout
Yale College First-Year Course Selection website