GWL Writing Retreats and Study Halls
"Writing Together" Online Program (September) and In-Person GWL Writing Study Halls & Retreats!
"Sign on as you are in draft and dress!"
We invite everyone to participate in an online "Write Together (WT)" program! This program is open to graduate and professional school students who are actively writing their proposals, chapters, and papers. We will provide the structure, community support, realistic goal-setting, and some peace and quiet to write efficiently - all the hallmarks of our in-person writing retreats and study halls!
Participants will be sent a Zoom link closer to their session date with instructions.
We are also currently planning the scope of our semester-long Writing Study Halls/WTP, especially regarding whether we will be able to offer in-person sessions during Fall 2021, or if it would be safer to stay online, with more information and schedule to follow!
Benefits of structured writing groups
General Accommodations, sustainability goals, and GWL policies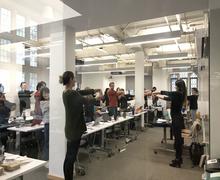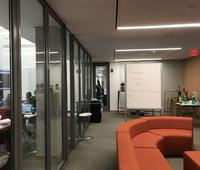 Events in this Series
Title
Time
Audience
Registration Link
IN PERSON study hall! Thursday October 28th, 5-8:30pm
Thursday, October 28, 2021 -

5:00pm

to

8:30pm

Graduate & Professional Students
Fridays Online: Friday Morning Study Halls
Friday, October 29, 2021 -

9:00am

to

12:00pm

Graduate & Professional Students
Fridays Online: Friday Morning Study Halls
Friday, November 5, 2021 -

9:00am

to

12:00pm

Graduate & Professional Students
Fridays Online: Friday Morning Study Halls
Friday, November 12, 2021 -

9:00am

to

12:00pm

Graduate & Professional Students
Fridays Online: Friday Morning Study Halls
Friday, November 19, 2021 -

9:00am

to

12:00pm

Graduate & Professional Students
Fridays Online: Friday Morning Study Halls
Friday, December 3, 2021 -

9:00am

to

12:00pm

Graduate & Professional Students
Fridays Online: Friday Morning Study Halls
Friday, December 17, 2021 -

9:00am

to

12:00pm

Graduate & Professional Students
Past Events in this Series
Title
Event Topic
Time
Fridays Online: Friday Morning Study Halls
Online via Zoom
Friday, October 15, 2021 -

9:00am

to

12:00pm

Fridays Online: Friday Morning Study Halls
Online via Zoom
Friday, October 15, 2021 -

9:00am

to

12:00pm

IN PERSON study hall! Wednesday October 13th, 5-8:30pm
The Poorvu Center for Teaching and Learning, 301 York Street, Room 121 & 120C
Wednesday, October 13, 2021 -

5:00pm

to

8:30pm

Fridays Online: Friday Morning Study Halls
Online via Zoom
Friday, October 8, 2021 -

9:00am

to

12:00pm

Write Together: October 5th weekday evening session
Online via Zoom
Tuesday, October 5, 2021 -

5:00pm

to

8:30pm

Fridays Online: Friday Morning Study Halls
The Poorvu Center for Teaching and Learning, 301 York Street, Room 121 & 120C
Friday, October 1, 2021 -

9:00am

to

12:00pm

Write Together: September Long Weekend Edition
Online via Zoom
Sunday, September 26, 2021 -

1:00pm

to

4:00pm

Write Together: September Long Weekend Edition
Online via Zoom
Sunday, September 26, 2021 -

9:00am

to

12:00pm

Write Together: September Long Weekend Edition
Write Together: September Long Weekend Edition
Saturday, September 25, 2021 -

1:00pm

to

4:00pm

Write Together: September Long Weekend Edition
Online via Zoom
Saturday, September 25, 2021 -

9:00am

to

12:00pm