The Graduate Writing Lab supports GSAS and professional school students as researchers, writers, and communicators. Our programs augment coursework and traditional academic training, creating community around writing and helping graduate students develop the skills, habits, and mindsets of successful scholars and professionals.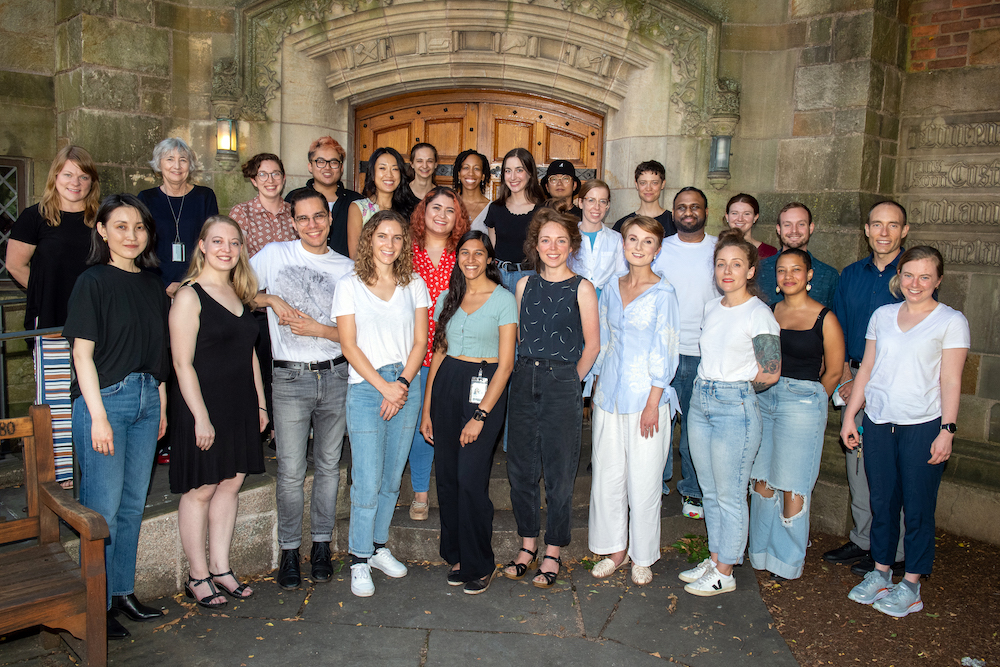 Graduate Writing Lab Programs
Writing Consultations
Receive feedback on work in progress during a free, 1-on-1 meeting with a Graduate Writing Lab Fellow. We'll meet with you to discuss any writing project at any point in the writing process. Your consultant will listen to your goals for your project and work with you to achieve them. Our Fellows hold over 2500 consultations every year with graduate students from across the disciplines. Schedule a consultation or visit our Writing Consultations page for more information.
Workshops and Panels
The Graduate Writing Lab offers over 100 workshops and panels every year. Our interactive workshops cover such topics as "Research adn Writing," "Presenting Engagingly," "Applying for Fellowships," and "Styling your Academic Writing." Panel sessions feature experts on a range of topics related to research, writing, and communication. Visit our Workshops and Panels page for a list of upcoming events.
Peer-Review Groups
Peer-review groups improve the quality, motivation, and pleasure of academic writing by creating a supportive community of scholars working on similar projects. Each year more than 30 groups of 5–7 graduate students participate in semesterlong peer-review groups covering such projects prospectuses, dissertations, and fellowship applications. Visit our Peer-Review Groups page for more information.
Writing Retreats and Study Halls
Gain focus and motivation by writing in the company of other graduate students. The Graduate Writing Lab offers three half-day study halls per month during the academic year, a long-weekend writing retreat at the start of each term, and a weeklong "write into summer" retreat every May. You supply your research and writing materials and we'll supply food, coffee, and structure to keep you writing. Learn more and check for upcoming events on our Writing Retreats and Study Halls page.
Public Speaking Resources
Practice a lecture, speech, or presentation in the Graduate Writing Lab's Public Speaking Studio.  Our PitchVantage software will give you feedback on nine elements of your delivery, with links to tips on how to improve. PhD students can receive intensive help on their presentation skills by completing the Poorvu Center Certificate for Public Communication.
Turnitin
Before submitting your paper, use Turnitin to check that you've cited your sources fairly and accurately. Join the Canvas course where you can upload your paper or visit our Turnitin page for more information.
Online Writing Resources
The Graduate Writing Lab's collection of online resources includes downloadable English Grammar Tutorials for non-native speakers; guides on dissertation writing, fellowship writing, publishing, and using sources; and collections of resources for Law School and Divinity School students.