DiversiTeas is a speaker series established at Yale to highlight issues of diversity in the STEM fields. The program was created through a joint effort of undergraduate students, graduate students, and faculty at Yale. By bringing in scientists, authors, and other experts on issues around diversity we hope to spark meaningful discussions to create a more inclusive environment on campus. 
Spring 2016 Speakers:
Professor Sheila Jaswal, Amherst College
The Jaswal lab investigates protein folding, stability, and dynamics using native-state hydrogen exchange mass spectrometry. In addition to her scientific achievements, Dr. Jaswal has been an advocate for underrepresented students in the STEM fields. Last fall, Dr. Jaswal spearheaded faculty support of Amherst Uprising, a student-led movement dedicated to the promotion of a more inclusive campus environment. Several Amherst Uprising students will join Dr. Jaswal and share their experiences.
Date: Friday, April 8th
12:30 – 2:00 PM
Lunch, Silliman Fellows Lounge
All students and faculty are invited
Please RSVP to yale.diversitea@gmail.com
3:00 – 3:45 PM
Using native-state hydrogen exchange mass spectrometry to map protein conformational landscapes, SCL 110
Light refreshments served at 2:45 PM
Talk followed immediately by Q&A session  
3:45 – 4:30 PM
Career and Professional Q&A, SCL 110
PhD students and postdoctoral fellows are encouraged to send questions in advance to http://bit.ly/22ytl7w
7:00 – 8:30 PM
Workshop for STEM Faculty and Students
La Casa, 301 Crown Street
A discussion of best practices for inclusion and diversity in all aspects of STEM education
Please RSVP to yale.diversitea@gmail.com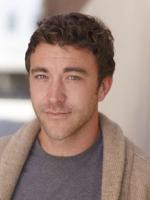 Author Jeff Hobbs ('02 BA, English) and Thomas Hocker ('02 BS, MCDB)
Date: Saturday, April 16, 2:00 - 4:00 PM
Levinson Auditorium, 127 Wall Street.
Yale Law School    
Jeff Hobbs was a Yale undergraduate who published a NY Times best-selling biography in 2014: The short and tragic life of Robert Peace. Robert Peace was a Yale student ('02 BS, MB&B), African-American, and from Newark with brilliant prospects. At Yale, he was a STEM major (Molecular Biophysics and Biochemistry). This book offers an incredible insight into Yale culture. Classmate and friend, Thomas Hocker, will join the discussion.  
Please join us for a panel discussion about race, identity, and life at Yale moderated by Professor Anjelica Gonzalez. We encourage questions in advance at http://tinyurl.com/PeaceQ
Professor Gregory Walton ('05 Ph.D. Psychology), Stanford University
Professor Greg Walton studies practical and evidence based approaches to address disenfranchisement among undergraduate students.  
Date: Friday, April 22nd
3:30 - 5:00 PM, SCL 110, Silliman Fellows Lounge
All students and faculty are invited. Please RSVP to yale.diversitea@gmail.com
Talk from 3:30 - 4:30 PM, SCL 110
Fraught Interactions: How Stereotypes Shape Women's Experience in STEM and What We Can Do About It
Practical Steps Towards Inclusion Discussion 4:30 - 5:00 PM, SCL 110
Moderated by Nancy Niemi, Yale Center for Teaching and Learning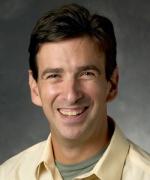 Professor Geoffrey Cohen, Stanford University
Date: Monday, May 2nd Register here
Talk Title: Powerful but Invisible: Social Psychological Processes that Shape Student Success
Dr. Geoffrey Cohen is a James G. March Professor of Organizational Studies in Education and Business, and Professor in the Department of Psychology at Stanford University. Dr. Cohen will give the keynote address for the 2016 Spring Teaching Forum.