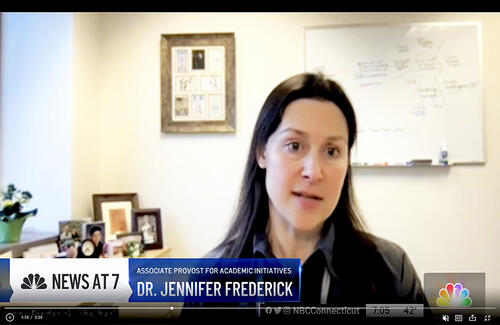 VIDEO: NBC Connecticut inteviewed Jenny Frederick, Executive Director of the Poorvu Center, on the topic of the changing role of artifical intelligence, such as ChatGPT, in teaching and learning.
Watch the story, "Yale Releases New Artificial Intelligence Guidance" for expert insights. 
Related:
Find the Poorvu Center's AI Guidance here, including advice for teaching fellows and suggested readings. We hosted an online panel discussion on Feb. 14, 2023.
Instructors: Share your thoughts and ideas with us! Send questions or examples of how you are integrating these tools in your lessons or adjusting in light of them. Email us at askpoorvucenter@yale.edu