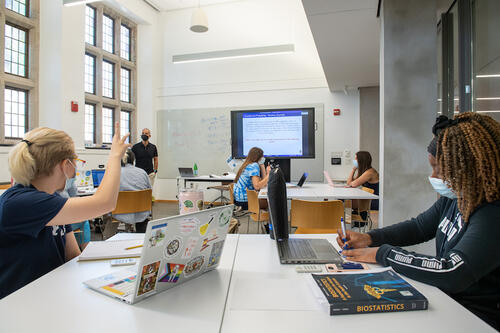 The Poorvu Center offers suggestions about how to adapt your current teaching in light of quickly developing AI (artificial intelligence) software capabilities, developed in consultation with instructors and technology experts at Yale and beyond.
The ChatGPT AI Chatbot has been much in the news since November 2022, when the Open AI institute released version 3.5. Because the bot can produce more coherent texts than any previous system, there has been a lot of speculation about what impact this tool might have on teaching and learning.
Find our AI Guidance here, including advice for teaching fellows and suggested readings. We will host an online panel discussion on Feb. 14, 2023.
Instructors: Share your thoughts and ideas with us! Send questions or examples of how you are integrating these tools in your lessons or adjusting in light of them. Email us at askpoorvucenter@yale.edu