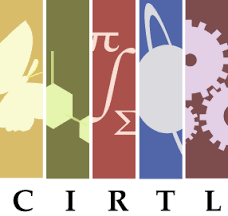 With the formation of the Center for Teaching and Learning (CTL) in 2014, Yale made a commitment to support undergraduate, graduate, postdoctoral, and faculty in their learning and teaching goals. The Office for Graduate and Postdoctoral Teaching Development offers a range of training, consultation, and teacher development services to graduate students and postdocs with a variety of career interests. Regardless of your discipline, you can customize your teaching development plan and earn a Certificate for College Teaching Preparation (CCTP). The CCTP allows participants to develop transferable skills for the job market and workplace and helps those teaching at Yale take advantage of their TF assignments to hone their teaching, mentoring, and communication skills. Annie Berke recently completed the CCTP and shared her reflections for those thinking about the program.
We understand time is a limiting factor to participation in the CCTP. Therefore, in the summer of 2016, the CTL joined the Center for Integrated Research, Teaching, and Learning (CIRTL) in order to build a more robust and nationally networked support system. CIRTL is an online network of 43 Universities that support programs to improve future faculty teaching and mentoring. Intended for STEM audiences, CIRTL is a valuable resource for all thinking about applying for faculty positions.
CIRTL at Yale has three levels of involvement. The CIRTL Associate level is equivalent to the CCTP and those who finish may choose to list both on job application documents. As a member of the CIRTL Network, you have the opportunity to design and implement a Teaching as Research (TAR) project and complete a CIRTL MOOC to become a CIRTL Practitioner. CTL staff provide support and funding for your projects. You can then present or publish your TAR project with peer review to become a CIRTL Scholar. We are excited about this opportunity to expand our services and look forward to your partnership and testimonies!
For more information please contact Stacey Lawrence.