GWL Writing Retreats and Study Halls
Online & In-Person All Write Writing Study Halls & Retreats!
GWL All Write Study Halls and Writing Retreats offer you the writing support, community, and organized structure we all really need! Our writing fellows host the sessions and seek to create community of writers who connect, set realistic goals, and write together to motivate each other and make progress on their academic projects. Our online Write Together Program and dedicated Friday Online All Writes help writers connect and motivate each others when in-person gatherings are not an option and for those doing fieldwork, research, and life outside of New Haven. 
Benefits of structured writing groups
General Accommodations, sustainability goals, and GWL policies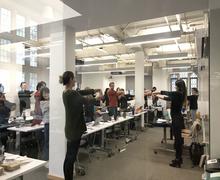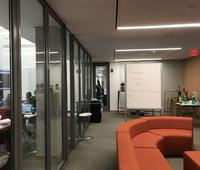 Past Events in this Series
Title
Event Topic
Time
GWL Online All Write Study Halls - February edition
Online via Zoom
Monday, February 21, 2022 -

5:00pm

to

8:00pm

GWL Online All Write Study Halls - February edition
Online via Zoom
Friday, February 18, 2022 -

5:00pm

to

8:00pm

GWL Online All Write Study Halls - February edition
Online via Zoom
Tuesday, February 15, 2022 -

5:00pm

to

8:00pm

Sprint into Spring! Online Writing Sessions Jan 18-22
Online via Zoom
Saturday, January 22, 2022 -

1:00pm

to

4:00pm

Sprint into Spring! Online Writing Sessions Jan 18-22
Online via Zoom
Friday, January 21, 2022 -

9:00am

to

12:00pm

Sprint into Spring! Online Writing Sessions Jan 18-22
Online via Zoom
Thursday, January 20, 2022 -

1:00pm

to

4:00pm

Sprint into Spring! Online Writing Sessions Jan 18-22
Online via Zoom
Wednesday, January 19, 2022 -

9:00am

to

12:00pm

Sprint into Spring! Online Writing Sessions Jan 18-22
Online via Zoom
Tuesday, January 18, 2022 -

1:00pm

to

4:00pm

In-person study hall: Monday, December 20th, 9am-12:30pm
The Poorvu Center for Teaching and Learning, 301 York Street, Room 121 & 120C
Monday, December 20, 2021 -

9:00am

to

12:30pm

Fridays Online: Friday Morning Study Halls
Online via Zoom
Friday, December 17, 2021 -

9:00am

to

12:00pm