"Each year, gathering with students from so many different schools … always motivated me to come back and work hard to make Yale the most welcoming and supportive place it can be for first-generation, low-income students," said Maddy O'Neal, 22, from Phoenix, AZ, a senior from Ezra Stiles College, and a leader in the 1vyG Conference community.
The Poorvu Center for Teaching and Learning launched the Academic Strategies Program in August 2016 with a cohort of peer mentors and a staff director. The mission of the program, to help all Yale undergraduates become empowered learners in their academic lives, requires support from students who have shared experiences with those they are helping during one-to-one mentoring and workshop sessions. In September 2018, the Poorvu Center and the Yale College Dean's Office partnered to launch the First-Generation, Low-Income (FGLI) Community Initiative.
Several peer mentors and FGLI leaders graduate from Yale College on Monday, May 20, 2019. They all agree that their work has created a better undergraduate experience for a more diverse student population.
"The Academic Strategies Program was developed to give all students access to knowledge, practices, and resources that can help students be successful at Yale, but primarily addresses the academic side through workshops and one-to-one mentoring," said Karin Gosselink, the founding director of the Academic Strategies Program and an associate director of undergraduate writing at the Poorvu Center.
"The FGLI Community Initiative seeks to provide both practical knowledge about how to navigate Yale as an FGLI-identifying student and to provide an opportunity for FGLI-identifying students to come together in community and get support from each other."
O'Neal, who served as an Academic Strategies Program peer mentor for two years (pictured above), attended and helped organize three first-generation student conferences at Ivy League institutions. She has served as a First-Year Scholars at Yale (FSY) counselor and completed the Science, Technology and Research Scholars (STARS) Summer Program. During her time at Yale, O'Neal sought out positive peer support roles and worked to make Yale College a more equitable and inclusive environment for first-generation students.
"I was always looking for jobs and opportunities where I could help mentor or tutor other students. The Academic Strategies Program provided an opportunity for that," said O'Neal, who will graduate as a biomedical engineering major. "I had been involved in a variety of mentoring, formally and informally, from helping organize the Big Sibs program in Ezra Stiles to reaching out and talking to other QuestBridge scholars."
The Yale College Class of 2022 set a record as the most socio-economic diverse incoming class. With the socio-economic diversity of classes shifting and the number of first-generation college students increasing, the Academic Strategies Program and the FGLI Community Initiative help students take ownership of their learning.
"Learning always entails risk; encountering new ideas requires students to be open and vulnerable to change. But in order to take that risk, students need to feel a fundamental sense of belonging and support within the community," said Gosselink.
"Part of the purpose of the Academic Strategies program is to help students get support in changing their mindset. We begin with the idea that every student has intrinsic value separate from what their past achievements have been. Our programming helps students recognize that everyone struggles as they learn—struggle is an essential part of learning—and that adapting to the new environment of college may require adapting new methods for approaching their academic work and connecting with their Yale communities."
The Academic Strategies Program relies on peer mentors to provide positive support and help students take learning risks and negotiate their environment at Yale.
"There are so many resources, both academic and non-academic, and formal and informal, that have helped me thrive at Yale," said Lily Mirfakhraie, 22, from Morgantown, WV, a senior in Davenport College, and a double major in Molecular, Cellular, and Developmental Biology and the History of Science, Medicine and Public Health (pictured below).
"Prior to becoming an Academic Strategies Mentor, I had been fortunate to serve as a peer tutor for an introductory biology course. As a peer tutor, students came to my office hours with a whole host of questions, including many questions about effective study practices and time management."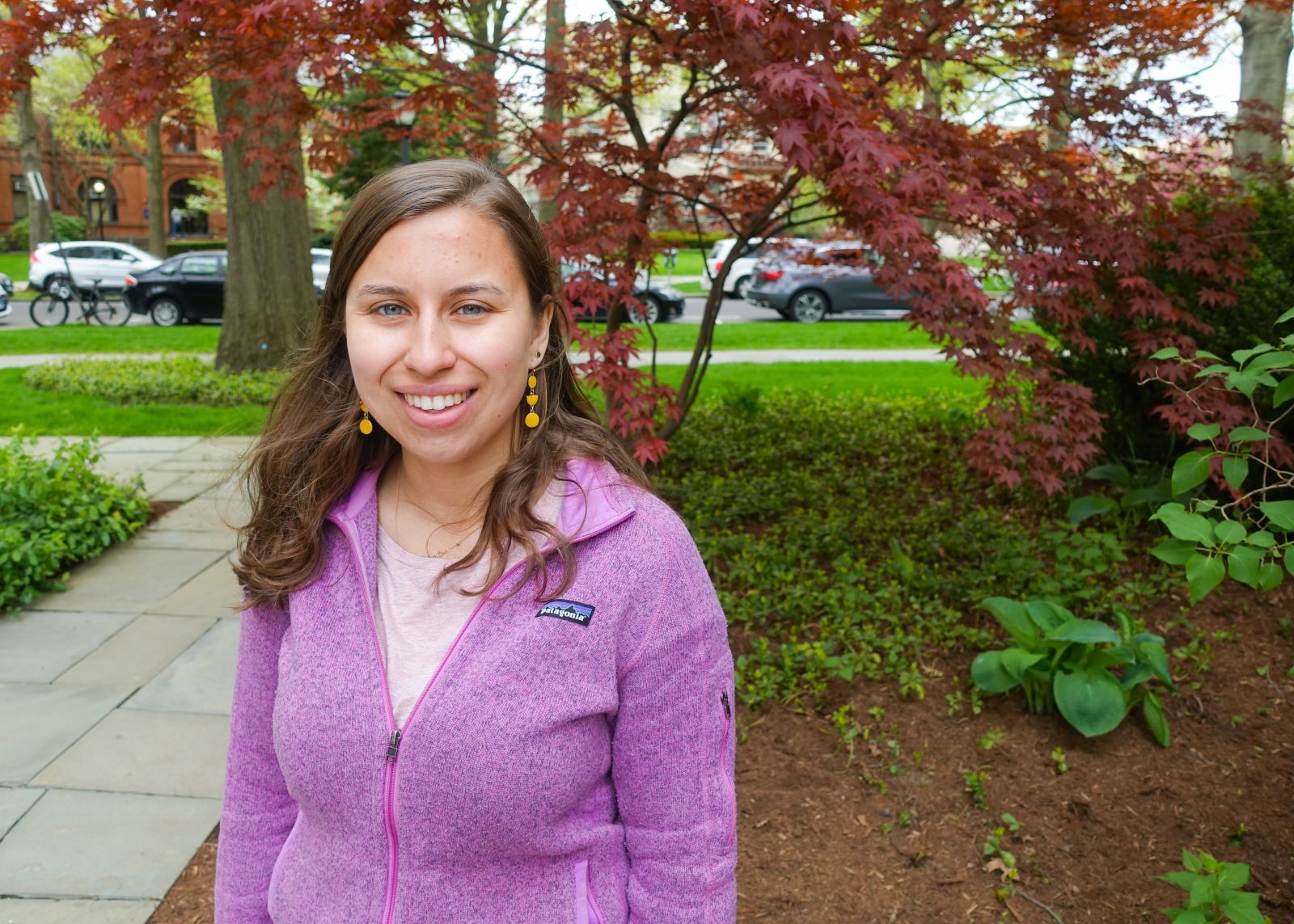 The Course-Based Peer Tutoring program pairs undergraduates with faculty members in large science and quantitative reasoning courses. The tutors, who have generally taken the course before, attend lectures and are available to students for one-to-one and small group tutoring. At the same time, the Academic Strategies Program hosts workshops on a variety of topics, including managing time, using exam study strategies, tackling problem sets, cultivating faculty mentors/recommendations, and managing a heavy reading load.
"I think one of the great parts of the Academic Strategies Program, is that, by virtue of hiring undergraduate mentors, we are better able to emphasize and identify with the concerns brought to us by our fellow students," said Mirfakhraie.
Hannah Nikole Almonte, 22, from Sun Valley, CA, a senior in Silliman College, agrees that peer mentors are poised to understand other undergraduates.
"I think the most important take-away from my time as a peer mentor is that asking the right questions can be powerful. I found that my peers often come in asking for advice," said Almonte, who will graduate as an ecology and evolutionary biology major (pictured below). "A lot of the times, asking the right questions helps them realize a solution that they had been overlooking."
The students involved in executing the Academic Strategies Program, FGLI Community Initiative, and Course-Based Peer Tutoring often decide to divide their time between programs and support undergraduate learning via other opportunities.
"I would say that my work in mentorship and community building, both as an Academic Strategies Program peer mentor and in other educational organizations, has really culminated in my role as a First-Year Counselor," said Almonte.
"It's been incredibly meaningful to support first-years as they're navigating the college experience. It's also been meaningful getting to contribute to the Yale community in this capacity."
Each peer mentor brings a different perspective to the role and has a different impact on their peers. Almonte, Mirfakhraie, and O'Neal have helped shape the Academic Strategies Program and will continue to pursue meaningful work after graduation.
"The success of undergraduate learning and tutoring initiatives at the Poorvu Center depends on our ongoing collaboration with committed students. We rely on cohorts of dedicated mentors, tutors, and writing partners to help all Yale College students take ownership of their learning and achieve their educational goals," said Jennifer Frederick, Executive Director of the Poorvu Center. "On behalf of our entire center, we are grateful to work alongside so many thoughtful and talented students. Their work helps make Yale more inclusive and equitable."
Meet More Outstanding Peer Mentors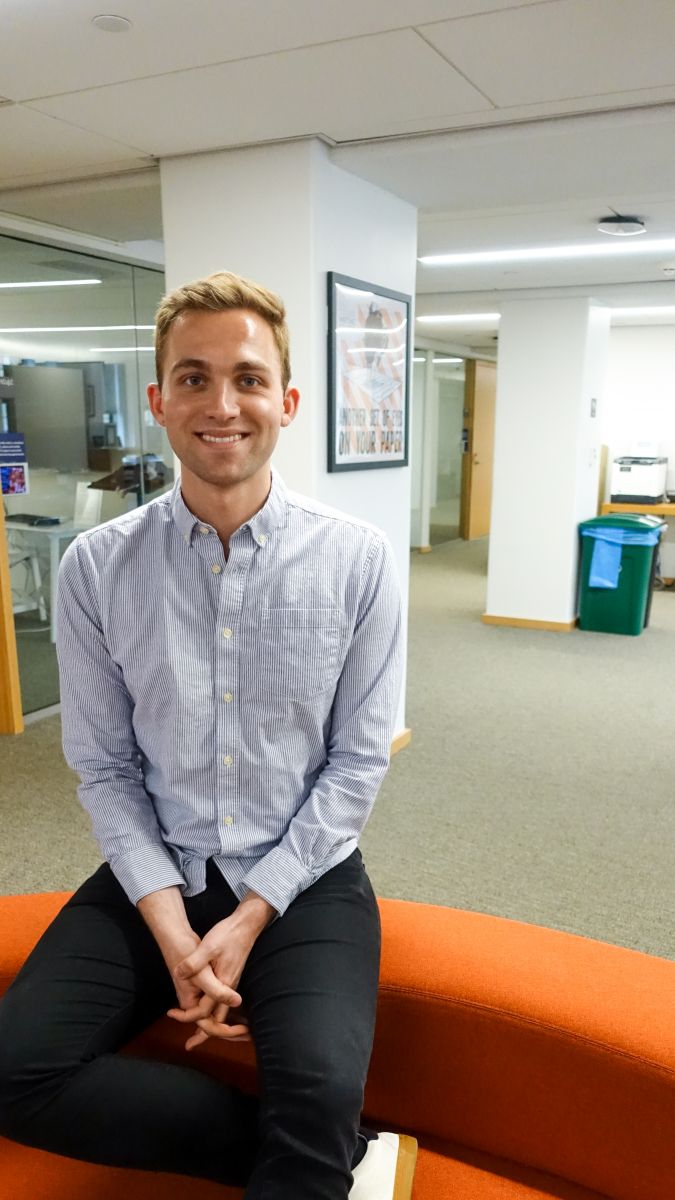 Name: Jared Andrew Michaud
Major: BA in Theater Studies and in the Education Studies Scholars Program
Hometown: Fort Kent, Maine
Activities at Yale: President of the Yale Glee Club, the President and Founder of the Rural Students Alliance at Yale, the co-captain of the Yale Nordic Ski Team, a FOOT Leader, an Education Intern/Urban Fellow for the Long Wharf Theatre, a teaching artist with the Music in Schools Initiative. Jared performed in 17 shows at Yale, ranging from plays to musicals to Baroque operas.
After Graduation: Jared received the Yale Glee Club Service Through Music Fellowship and will work in Israel with the Jerusalem Youth Chorus, a music and dialogue peace-building initiative for both Israeli and Palestinian teenagers.
Poorvu Center: Why did you want to work as an Academic Strategies Peer Mentor?
Jared: I think that so much of my success and my journey to Yale depended on some natural talent, yes, but mainly on my work ethic and my academic strategies. And I have seen this same sort of progress made with my mother and my brothers, so I strongly believe that academic strategies are the best way to support upwards mobility and overall well-being. For this reason, I knew I wanted to be an Academic Strategies Peer Mentor and help foster these important skills in my peers.
Poorvu Center: What did you discover about yourself as an undergraduate student?
Jared: I discovered that I am a very different student in the context of Yale! I struggled to find my way, to speak in class, and to manage my workload. However, once I had the right guidance and support I realized that I was perfectly capable of being successful here—regardless of my past experiences in education, or lack thereof, I was able to succeed because of working hard and academic strategies. As cheesy as this may sound, I suppose the thing I have learned most about myself as a student at Yale is that it is possible for students like me to succeed. Additionally, I realized how much I love school: learning, asking questions, doing homework, etc. It was this love and curiosity that propelled me forward and drove me to work hard and do well.
Poorvu Center: How did your background inform your work as an ASP mentor?
Jared: My educational experience and my desire to work as an Academic Strategies Peer Mentor is directly connected to my experiences growing up in rural northern Maine—an extremely isolated place with much fewer resources than most places. Growing up there and then coming to Yale taught me a lot about resourcefulness and grit, and it ultimately gave me a fairly broad perspective on the world. These lessons and experiences have informed my work as an ASP mentor not only when I interact with other rural students but also when I work with peers from a variety of diverse backgrounds…This is what really motivated me to work with ASP and help other students like myself, and it's also the reason why I felt it was important to start the Rural Students Alliance.