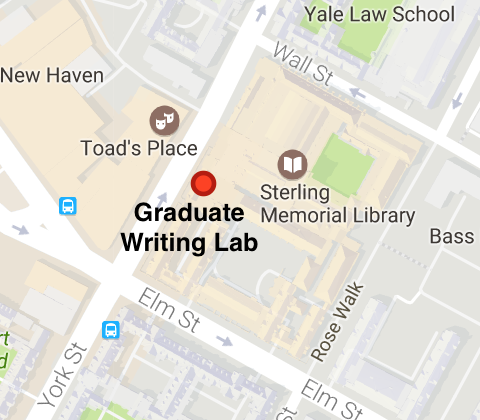 The Graduate Writing Lab is located in Sterling Memorial Library.
You can access the facilities of the GWL at the Poorvu Center through the entrance at 301 York St., across from Toad's Place.
301 York Street, mezzanine floor room 105
New Haven, CT 06520
grad.writing@yale.edu
For more information, stop by our Sterling Memorial Library location or contact us at: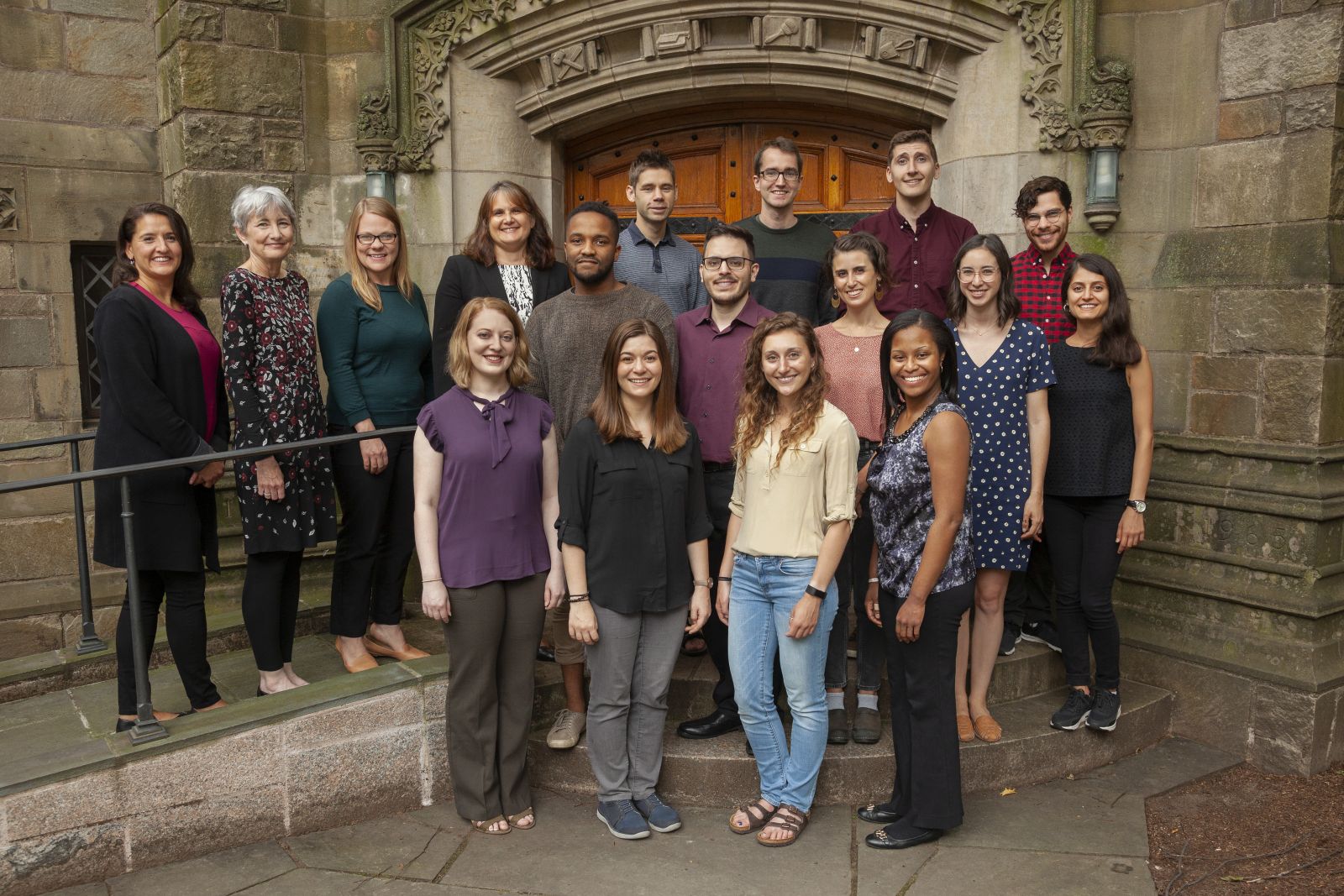 Ryan Wepler
Director of the GWL
ryan.wepler@yale.edu
Julia Istomina, Ph.D.
Associate Director of the GWL
julia.istomina@yale.edu
Patricia Trainor, J.D.
Writing Specialist at the GWL
patricia.trainor@yale.edu
We look forward to seeing you!