For FGLI Students: Community, Workshops, Mentorship, And More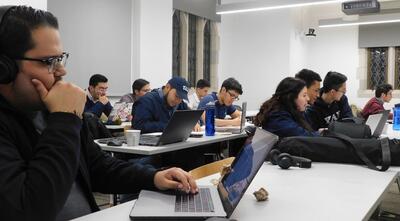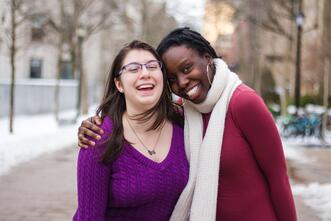 The Community Initiative
The Academic Strategies Program is proud to support and collaborate with the Community Initiative, a structural effort to empower first-generation low-income students at Yale.
For more information, visit the Community Initiative website at https://fgli.yalecollege.yale.edu .
Coordinated by the Woodbridge Fellow under the Yale College Dean's Office and the Poorvu Center for Teaching and Learning, this initiative is a response to recent efforts to increase socioeconomic diversity in the undergraduate student population. The Community Initiative builds on the work of student-led efforts to support students financially, academically, and socially, and it aspires to empower student leaders to enact cultural change on campus.
The Community Initiative's vision for the FGLI Community, as described by former Woodbridge fellow José Yobani López Sánchez, BF '18, is the following: 
"to empower students so that cultural background, influenced by the way students might identify and perceive themselves, is not antithetical but rather instrumental in their academic learning and personal growth. We aim to celebrate our differences and move away from the historically traditional practice of culturally assimilating students, instead moving towards a space that allows the students' rich backgrounds to change Yale and the role it plays in our increasingly diverse world. We seek to maintain the challenging balance of acknowledging the sources of differences along a variety of identities while creating an inclusive community that embraces the shared experience of resiliency and personal involvement in creating more diverse spaces.
To achieve this vision, the initiative strives to create a community for students who feel most alone and underrepresented by allowing them to explore their experiences critically, while simultaneously developing a method in which students provide crucial criticism of Yale's cultural environment so that it can achieve its mission of educating the most diverse body of future leaders. This is best achieved, we believe, by empowering students to reclaim the narrative using their organic voices, and supporting them as they lead our society forward."
Workshops
Coming soon.
Small Group Mentorship
Coming soon.
Applying for a Mellon-Mays Bouchet Fellowship?
Check out these great resources:
Upcoming Workshops for MMB applicants
Suggestions for MMB applicants
And watch this video featuring current graduate students about what it's like to go to graduate school!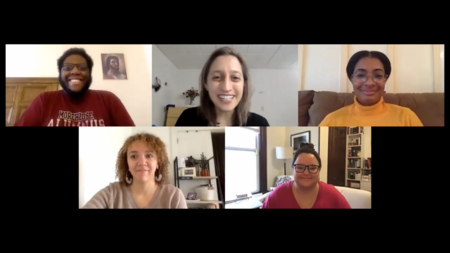 Questions? We'd love to be in touch with you! Just send a note to academicstrategies@yale.edu.
You can also follow us at: ASP Facebook Group, ASP Instagram (@academicstrategies)