After the creation of Open Yale Courses in 2007, the University has focused time and resources to ensuring that Yale developes innovative and impactful online education programs. The Poorvu Center is responsible for a central strategy for digital education at Yale, one that includes: massive open online courses, blended degree programs, and online certificates. Faculty members interested in teaching online have access to a wealth of expertise at the Poorvu Center.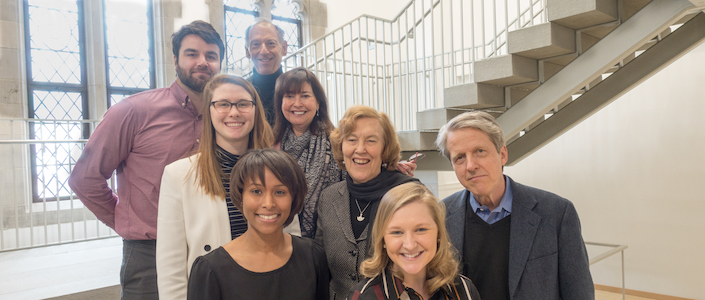 Yale explores online learning for a vast and global audience: from lifelong learners seeking to improve knowledge skills, to undergraduate and graduate students looking to supplement their current courses or take a class online to earn college credit, a certificate or a degree.
The leadership for online learning is a campus collaborative. Lucas Swineford, Executive Director of Digital Education, oversees online education efforts at Yale. Professor Craig Wright serves as Academic Director of Online Education. The Office of the Provost has a standing Committee on University-Wide Teaching and Learning. Numerous offices contribute to a vibrant network in disseminating Yale's intellectual treasury of teaching around the world.