Who We Are
                   
We are a community of undergraduates, graduate students, and faculty who offer workshops and individual consultations on the most effective approaches to academic work. The methods we suggest are based both on current educational research and on our experiences as students and teachers at Yale. Our goal is to help students be active, passionate, and empowered learners ready to meet the academic challenges of Yale. 
Peer Mentors
Friendly and empathetic Yale students who have been through many of Yale's challenges, and have been trained to mentor other students navigating the same kinds of challenges. Find out more about the peer mentors here!
Professional Staff
Friendly and empathetic Yale staff members who aim to help all Yale students–inclusive of background, identity, interests, and experience–understand the mindsets, habits, and resources that will allow you to find the most satisfaction and meaning in your academic work at Yale. Find out more about the staff here!
Meet the Staff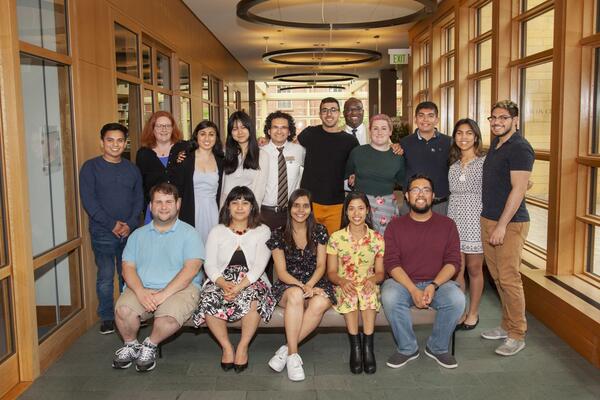 Dr. Karin Gosselink, Academic Strategies Program Director (back row, second from left) 
karin.gosselink@yale.edu
Karin Gosselink is the founding Director of Academic Strategies and serves as an Associate Director of Undergraduate Writing and Tutoring at Yale's Poorvu Center for Teaching and Learning. Karin grew up in Bolingbrook, Illinois, and was awarded a scholarship to Hamilton College in Clinton, NY. There she majored in English and started her professional academic career as a tutor in their writing center. After coordinating the writing center at the University of Illinois at Chicago, she enrolled in a Ph.D. program in literatures in English at Rutgers University, where she wrote a dissertation on community creation in the wake of civil violence in contemporary global anglophone novels. In 2006, she started as a full-time writing lecturer in Yale's English department, and in 2010 became the Assistant Director of the Yale College Writing Center. In 2016, Karin started the Academic Strategies program to help students develop strong practices and approaches to their academic work at Yale. Karin also helped to create the Community Initiative for first-generation and lower-income students at Yale in 2018. In her online work this year, Karin will be frequently Zoom bombed by her three children, William, Oscar, and Nora, and her two new kittens, Simon and Eloise.

Dr. Lynda Paul, Academic Strategies Program Assistant Director
lynda.paul@yale.edu  
Lynda Paul is the Assistant Director of Academic Strategies and Undergraduate Writing and Tutoring at Yale. She grew up in southern California, just north of Los Angeles, but began her educational journey across the country from there, as a bassoonist at the Eastman School of Music in Rochester, NY. Realizing fairly quickly after arriving in upstate NY that a career in an orchestra was not right for her, Lynda explored multiple other instruments, majors, and degrees throughout the rest of her undergraduate studies, ending up with a self-designed B.M./B.A. double-degree and then spending the next several years studying, researching, performing, and teaching across different fields in the arts and humanities, with a special focus on writing—first at the University of Chicago and then at Yale, where she earned her Ph.D. and M.F.A. degrees, and joined the faculty. At Yale, she has taught interdisciplinary classes listed in nine different departments (most frequently in English, Theater Studies, and Music), served as a college advisor and senior thesis advisor to numerous students, and worked as one of the Residential College Writing Tutors. Her passion is for student mentorship and teaching across the liberal arts, and her goal is to help all students at Yale figure out how to learn, grow, and thrive in the way that works best for them in this academic environment. She loves to talk with students, so please don't hesitate to reach out anytime!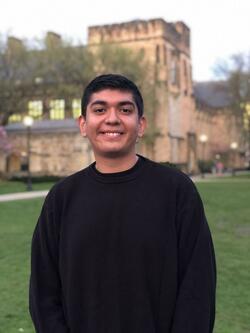 Jorge Anaya, Academic Strategies Program Woodbridge Fellow
jorge.anaya@yale.edu
Jorge Anaya, born and raised in Los Angeles, California, majored in History of Science, Medicine, and Public Health as a member of the Yale Class of 2019. This is currently his second year of serving as the Woodbridge Fellow for the YCDO & Center for Teaching and Learning as the coordinator of the Community Initiative, a direct Yale administrative effort to empower first generation, low income undergraduates academically, socially, and financially. As an undergraduate, Jorge was heavily involved in residential college life, serving as president for Timothy Dwight College's Student Activities Committee during his first year and as Chief Aide for the Head of College Office during his senior year. As an FGLI student himself, he is passionate about helping students from underrepresented backgrounds feel at home at Yale.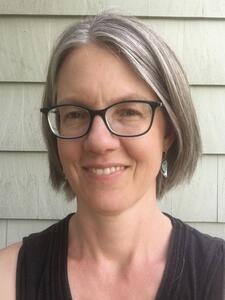 Sarah Cussler, Academic Strategies Program Learning Specialist
sarah.cussler@yale.edu
Sarah Cussler (she/her/hers) is a lifelong teacher who loves working with undergraduates as they balance the many demands of Yale life. She works as a mentor for students with learning differences, both formally and informally diagnosed, as well as a writing tutor for all undergraduates. In addition to her work with Academic Strategies, Sarah is deeply involved in educational outreach programming via Yale's Public School Partnerships and the Office of New Haven Affairs. She loves to row, cook great food and hike East Rock with her dog and anyone else who wants to come! 

Maria del Mar Galindo, Graduate Student Mentor
mariadelmar.galindo@yale.edu
Maria del Mar (she/her) is a 4th-year PhD student in Yale's English Department. Her research focuses on last words in Early Modern English literature: she looks at the ways in which people said goodbye to life, to each other, and to their work. She's from Queretaro, Mexico, but grew up in Mexico City. Before coming to Yale for grad school, she worked in international development and lived in several cities around the world working for the UN and two NGOs. She's passionate about helping students see college as a place where they can set their own goals and forge their own paths, and about creating tools and systems at Yale that celebrate and center students from all kinds of backgrounds. Reach her at mariadelmar.galindo@yale.edu!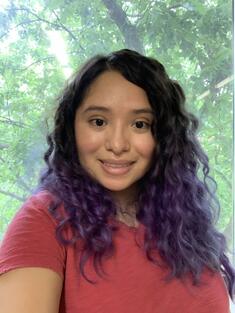 Nancy Sanchez, Graduate Student Mentor
nancy.sanchez@yale.edu
Nancy Sanchez is a third-year PhD student in the Genetics Department. Her research focuses on understanding how our germ cells produce small signals to protect their genetic information from foreign invaders. Outside of research, she serves as Social Chair for the Society of Advancing Chicanos and Native in Science Chapter at Yale (YSACNAS) a student organization that aims at increasing diversity in the STEM workforce and building a community. As Social Chair, she organizers fun community building events. Outside of Yale, she enjoys hanging out with her Shiba Inu puppy and playing video games.

Mamta Agarwal, Academic Strategies Program Coordinator
mamta.agarwal@yale.edu
Mamta Agarwal is the Program Coordinator for the Writing program, Academic Strategies program, STEM Education and Evaluation team, and the Accessibility team at the Yale Poorvu Center for Teaching and Learning. Mamta earned a Master's in Nonprofit Management at New School University in New York and a Master's in Social Work at Nirmala Niketan Institute in Mumbai. She has worked extensively in the field of child care and protection, earlier through her work as a Program Manager for a national phone helpline and later through her efforts of assessing state and federal programs for children. Some of her skills include fundraising, event management, training and recruiting. She has always been actively involved in volunteer work and some of her highlights include: initiating a nonprofit for the mentally challenged children and securing funds for it, providing relief, reconstruction & rehabilitation to cyclone-hit as well as earthquake prone areas in India, providing counseling to victims of communal riots, and in recent years, starting a non-formal group called "Pathshala", that educates kids about Indian culture and values and will be celebrating their 10th year, in 2020. In her spare time, she loves to travel, read and socialize with friends and family.
Questions about Acacemic Strategies? Contact Karin Gosselink, Academic Strategies Program Director, at karin.gosselink@yale.edu, or Lynda Paul, Academic Strategies Program Assistant Director, at lynda.paul@yale.edu.