Peer Mentorship Groups
Connect with your fellow students in an informal and friendly setting, and talk about your experiences at Yale with the guidance of one of our trained academic peer mentors!
Peer Mentorship Groups come in a variety of themes. They often bring together students of the same college year, major, or general area.
To request a peer mentorship group in a specific area, email academicstrategies@yale.edu. 
We also offer peer mentorship groups for first-generation/low-income students at Yale who are in their first year at Yale, and in the process of making the transition from high school to college. For more detailed information about FGLI First-Year Peer Mentorship Groups, read more below:
Peer Mentorship Groups for Incoming First-Year/FGLI Students
A partnership between the Academic Strategies Program and the FGLI Community Initiative
Welcome to Yale! Your admission is a testament to your hard work and the unique talents, experiences, and interests you've cultivated so far. You already have the intellectual curiosity, dedication, and enthusiasm that will help you make the most of your Yale College experience.
For many first-year students, learning to navigate the expectations and resources offered at a top university can be challenging. Every university has its own culture and unwritten rules—what some educational researchers call the "hidden curriculum." Some parts of this hidden curriculum include:
What are faculty office hours? Why should I go to them? What should I talk about with faculty during office hours?
What is the difference between high school math homework and college-level problem sets? Why do I need to meet with other students and faculty/teaching fellows to complete my problem sets? 
What's a residential college dean? What's a FroCo? What is a college advisor? Who should I go to for what advice?
How do I balance paid work and my studies?
When and how should I should start planning for summer study abroad and internships?
While your high school may have prepared you well for math, English, chemistry, and history, many high schools don't have the resources to introduce students to university culture and how students are expected to interact with faculty, staff, and peers to make the most of their educations.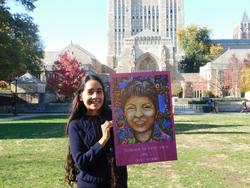 Yale is one of many Ivy League colleges that now offer guides to navigating this hidden curriculum. Our Peer Mentoring Groups for First-Year Students are led by junior and senior peers who identify as first in their families to go to an Ivy-League college and who had to navigate the hidden curriculum as first-year students. They can share with you the knowledge they've gained through their experiences and help you develop strategies that enable you to achieve your goals at Yale.
Students participating in the program will meet with three other students and an assigned peer mentor. Students will be grouped together according to general academic interests (STEM, social sciences, arts & humanities). Groups will meet 8 times during the fall and 6 times during the spring, and meeting times will be arranged around the participants' schedules. Each meeting will last one hour. Invitations to the program will be sent out before classes begin in August. If you did not receive an invitation and would like to be considered for the program, please send us an email using the contact information below.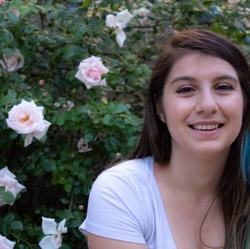 Neche Veyssal, Lead Mentor for Peer Mentorship Groups
---
"I am currently a senior at Yale, originally from Milwaukee, Wisconsin. I came from a high school with teachers often teaching all day with minimal prep hours, no dedicated college counselor, outdated books, etc. that are common within underfunded urban schools. When I first arrived at Yale, I had so much to do. I had to learn how to decipher class descriptions, shift to studying to learn instead of studying for higher test scores, and figure out what it even meant to be at college let alone an Ivy League school. At the same time, I had to find a job right away to start saving for flights home, to figure out health insurance, and to negotiate college life vs. home life. I have found that mentorship can help by having a go-to person for various concerns without feeling like you have to disclose your life history or risk being judged. Peer mentors help you know that you aren't alone even when it seems like you're the only person struggling among your fellow students, and it can help you find a community within the whirlwind that is college. Finding a mentor certainly helped my transition from high school to college, and I'm excited to help lead this new peer mentoring group initiative."
---
Jorge Anaya, Woodbridge Fellow, the FGLI Community Initiative
---
"I attended Port of Los Angeles High School, a small charter school in San Pedro, California. Though I am extremely grateful for my time there, my high school lacked some important resources, such as Advanced Placement (AP) STEM courses, a library to conduct research and/or leisurely read, and a well-developed college counseling center. During my first weeks at Yale, I worried about how I would fare in Yale's STEM courses, and I felt pressure to secure an on-campus job in order to decrease my financial stresses. Having the opportunity to learn from individuals with a similar background through the FGLI Peer Mentors Group would have been instrumental in my personal and academic growth as an undergrad. Hopefully this program is able to equip you with some of the tools necessary to succeed at Yale!"
---
Questions? Contact Dr. Karin Gosselink, Director, Academic Strategies Program and co-supervisor of the FGLI Community Initiative: karin.gosselink@yale.edu
Want more advice on the transition into Yale? Read our Academic Strategies guides: https://poorvucenter.yale.edu/academic-strategies/forstudents
Learn more about the Community Initiative for first-generation and/or low-income students here: https://fgli.yalecollege.yale.edu